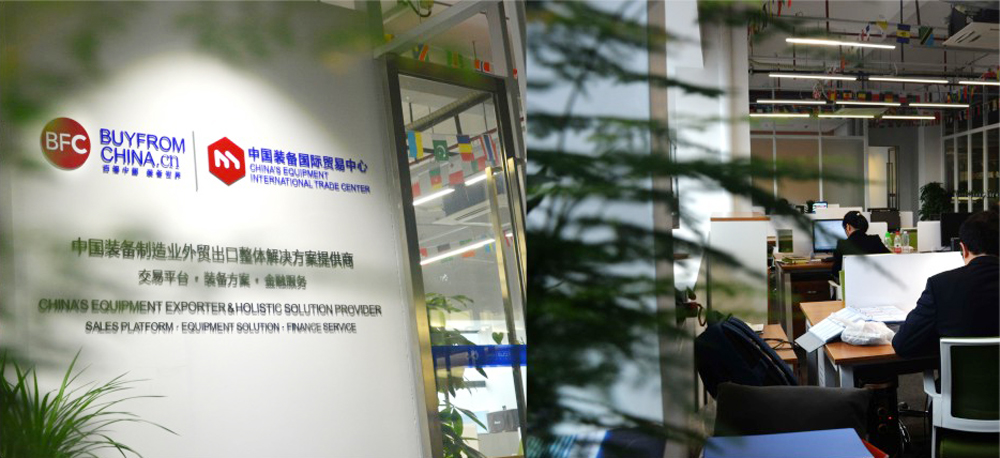 Company Profile:
Guangdong BFC Technology Co.,Ltd.is an equipment manufacturing exporter & holistic solution provider, built in July, 2012,to create "Buy From China" (hereinafter referred to as BFC)brand.

From 2012 till now, BFC has reached total export sales for nearly one billion RMB, exports to more than 40 countries, services more than 400 overseas customers, visits over 6000 domestic enterprises, covers over 10 fields, has annual turnover of tens of millions of dollars.

Now, BFC is building a cross-border B2B platform, providing whole solutions to China's equipment manufacturing industry exports, supplying B2B trading platform, equipment improvement programs and supply chain service for all China's equipment industry export development.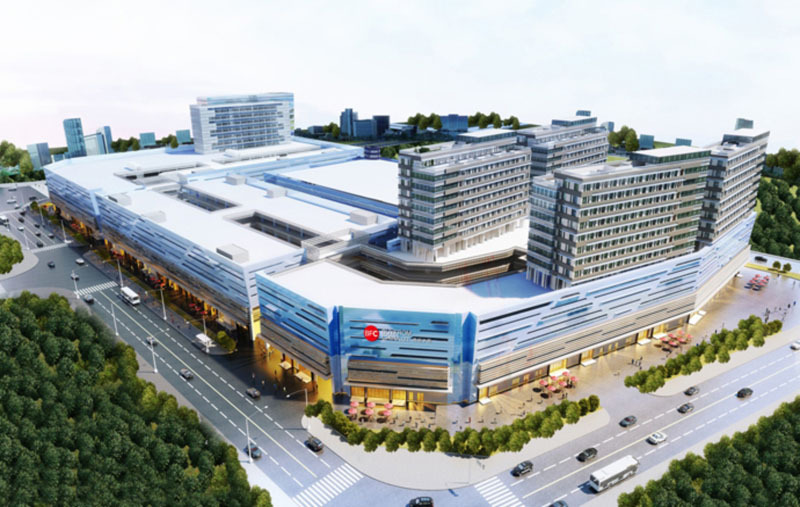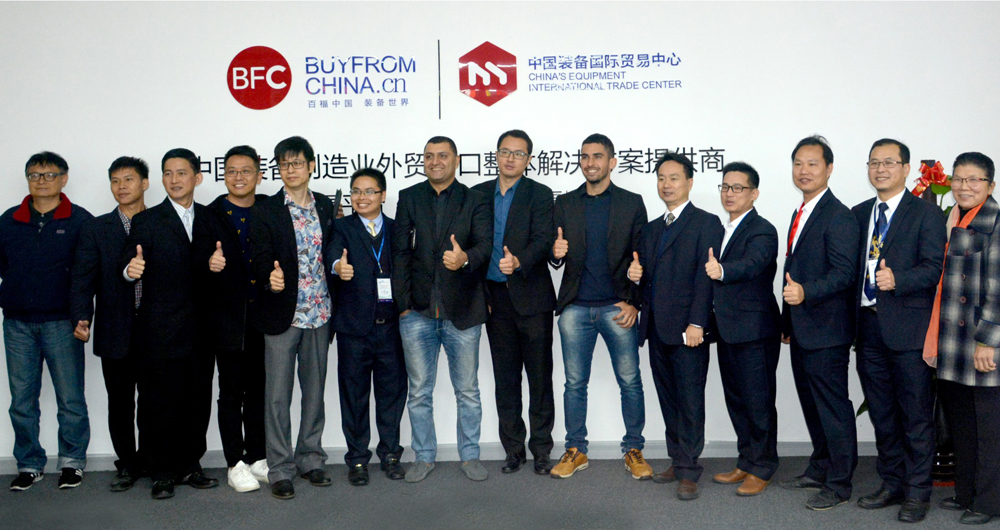 Core of BFC services:
Provide holistic machinery and production line solutions, integrate technologies and supplier resources to meet customer's requirements.

3 areas of services:
1. Holistic Equipment Solutions
BFC offers holistic solutions, technical proposal and production line planning.
2 .Export Service
BFC will handle all related procedures, and machinery installation and adjustment, technical and after-sale support, parts & service,suppliers will only be responsible for productions, and customers will only need to provide approvals for receiving inspection and acceptance.
3.Financial support, including loan assistance and insurance for equipment, other financial services.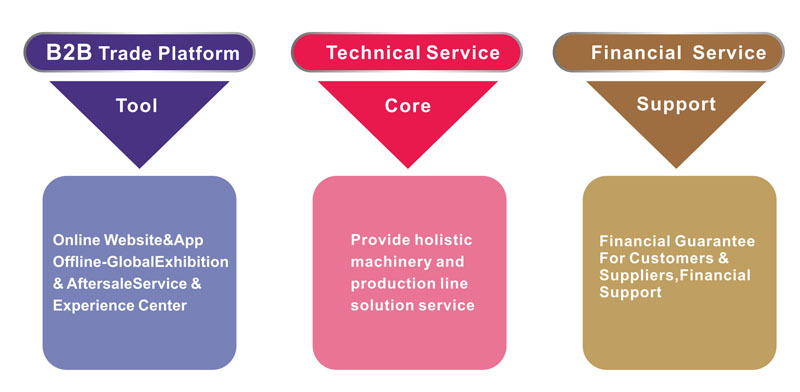 What can BFC deliver?
1. Customize production lines
2. Provide industrial holistic solutions.
3. Provide standard production lines from China.
4.Provide equipment and material supply chain service from China.
5.Provide customers after-sale service , technical workforce training and support.
6.Provide customers technical support, technical workforce training, and financial support.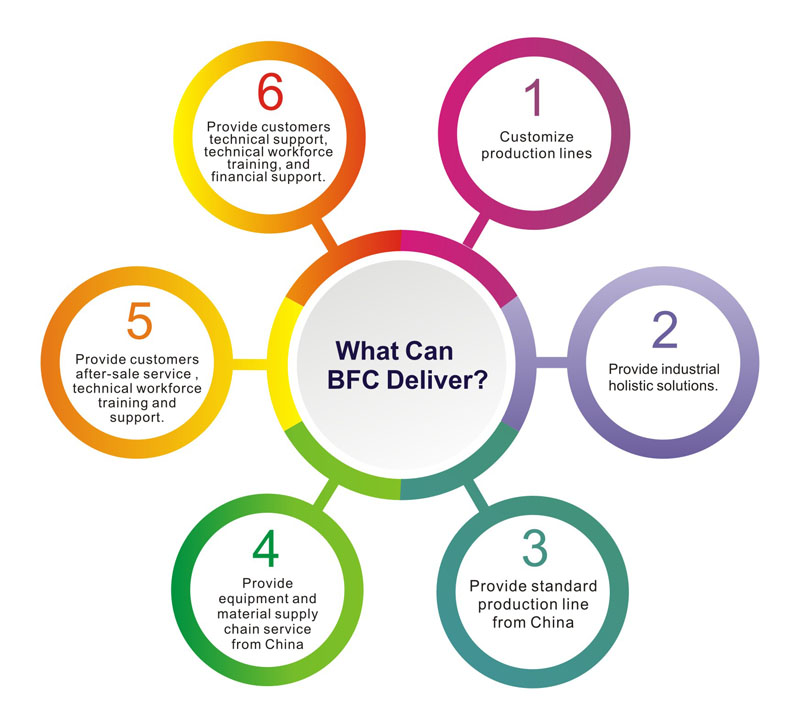 BFC Business Model:
BFC offers social network and trade platform, attracts lots of foreign trade sales and technical staff to join in startups ranks, which will supply sales and technical support and solve the demand matching between import of buyers and export of suppliers. During this process, BFC provides whole supply chain service.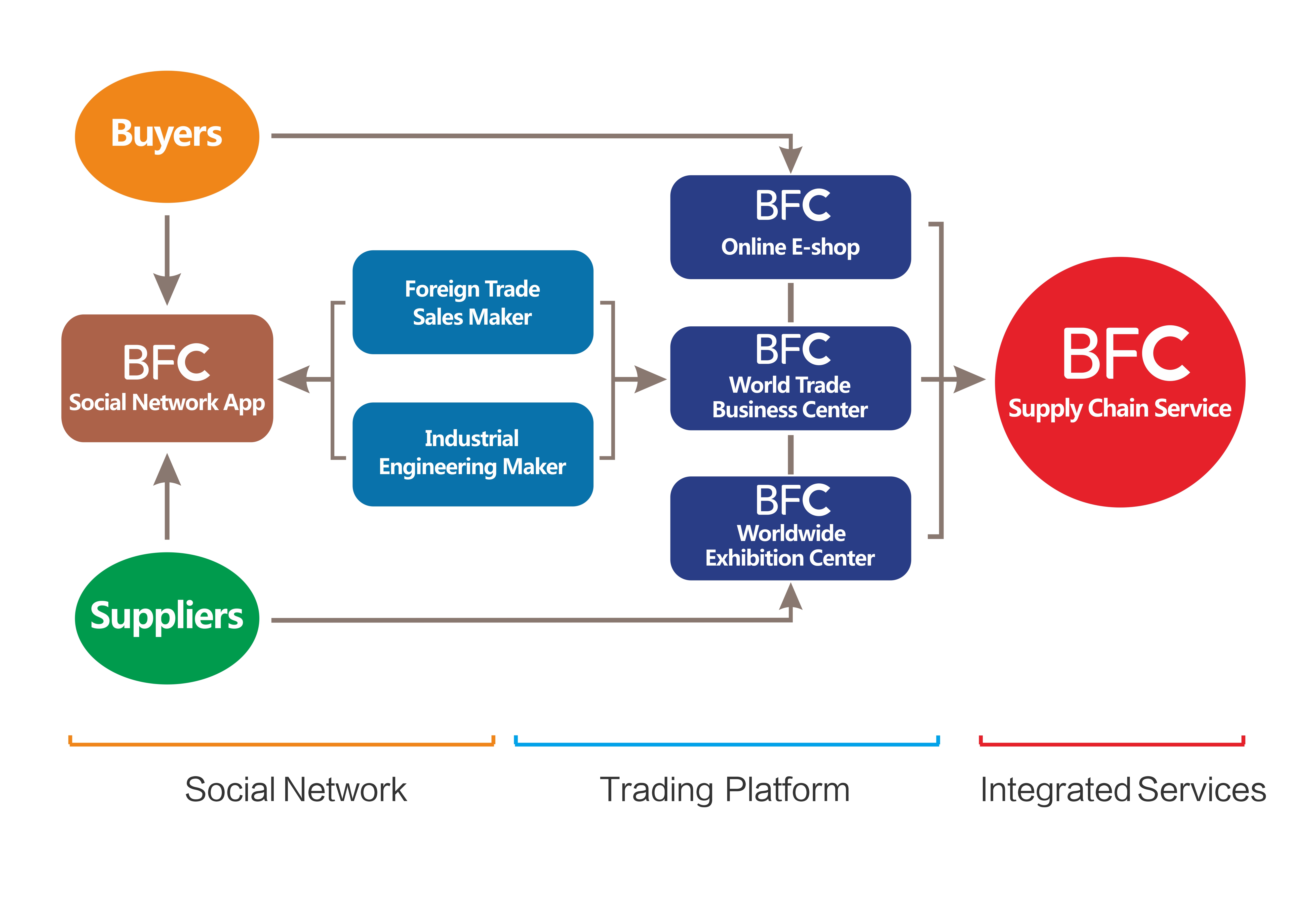 Operation Model:
BFC offers online and offline operation. Online includes " BFC"App social network and BFC production displaying platform; Offline includes domestic and overseas exhibition center, customer experience center, startups center and customer service center.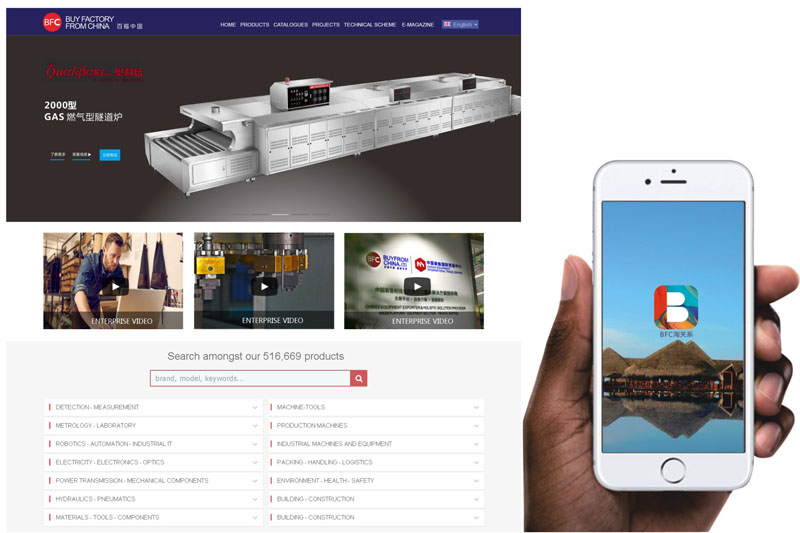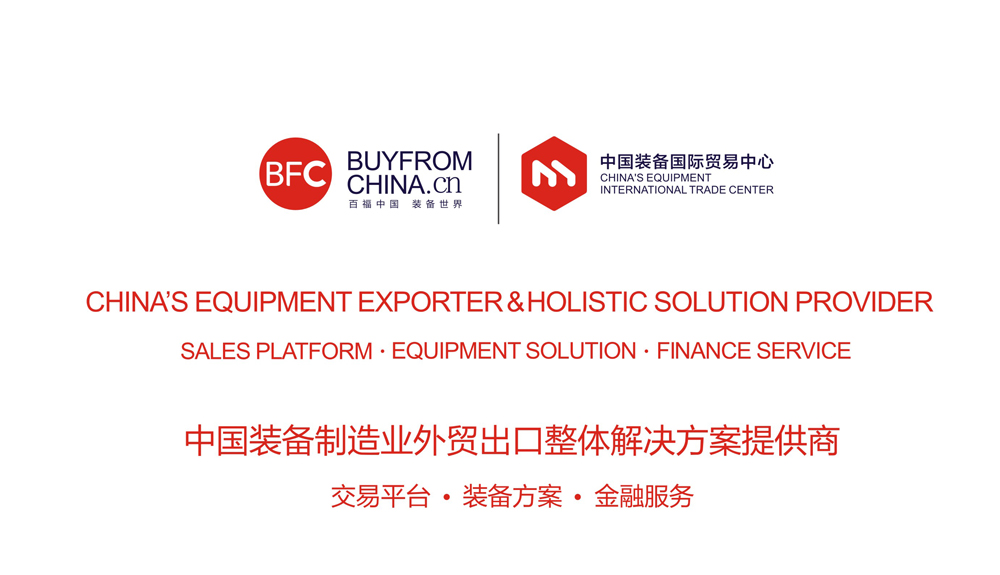 Guangdong BFC Technology Co.,Ltd.
Add:10#,West 15th street,Cao Yu Xin Cun Baolin Road,Daliang,Shunde District,Foshan,Guangdong,China.

T : +86-757-29268318
E : service@buyfromchina.cn